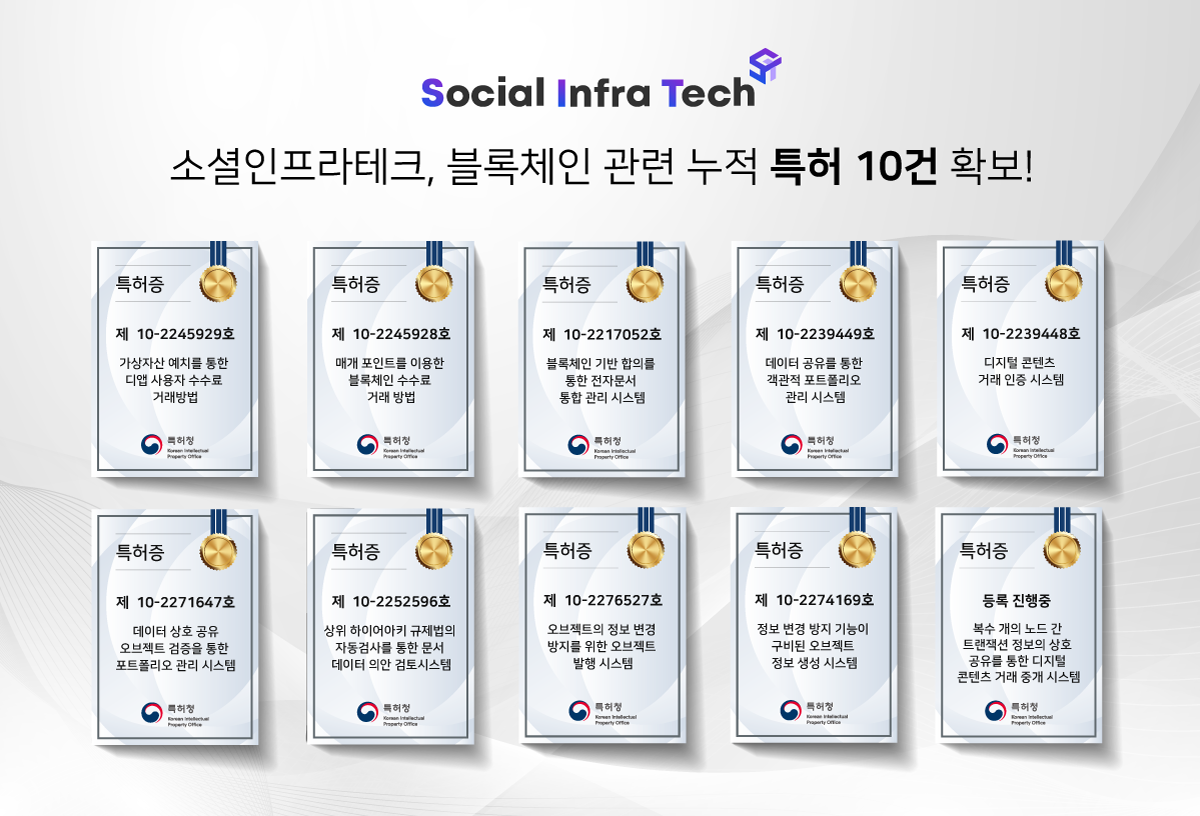 Social Infra Tech (CEO Myungsan Juhn) announced on July 27th that it has registered a patent for 'digital content transaction brokerage system through mutual sharing of transaction information between multiple nodes'.
The company explained that it has secured its 10th patent in six months since it obtained its first patent in February this year.
Social Infra Tech is a blockchain developer and is developing Protocon Mainnet, BlockSign, and Blockcity.