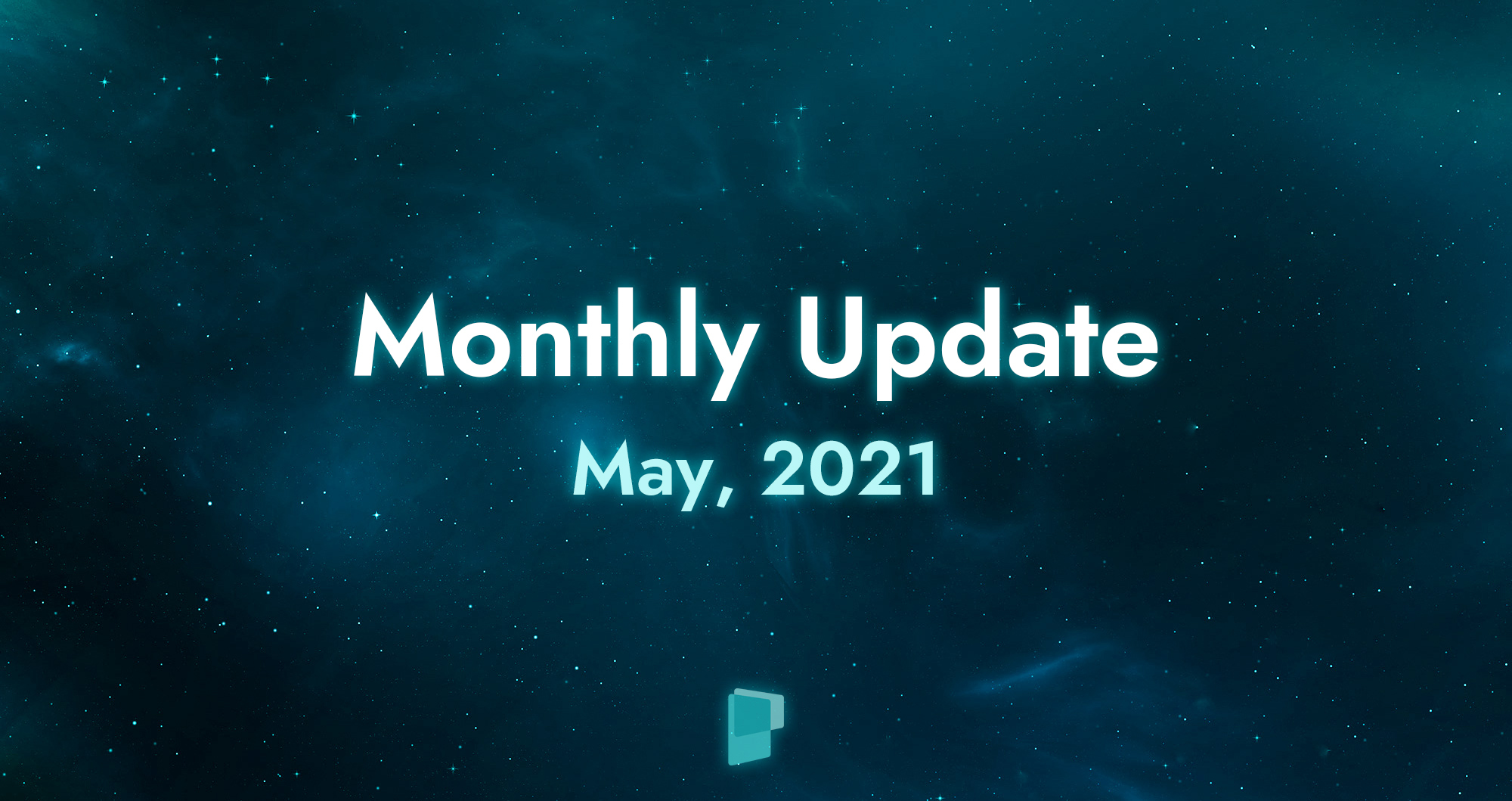 Hello. This is Team Protocon.
Recently, we have several initiatives and community engagements that we are working on, but here's a bit of what we've worked on in May! From June, we'll be reporting on both internal and external news from Protocon as well as technical updates, so please continue to support us!
Protocon's English Whitepaper published
An English version of the Protocon white paper has been issued. The English version 0.6 white paper describes the objectives and specific measures of decentralization in order for Protocon to deliver a trusted infrastructure in the digital age. In the future, a white paper 1.0 with technical details and token economy plans will be released according to the development status. 
Both English and Korean versions are available on the official website.
Myungsan Juhn, CEO of Protocon, participates in Block Media Digital Asset Market Training Webinar
On May 12, Protocon's leader and CEO, Myungsan Juhn participated as speakers in the Digital Asset Market Training Webinar hosted by BlockMedia. We had time to learn about the digital market prospects and trends of digital asset industry leaders under the theme of "Best Moment, Best Investment."
Representative Myungsan Juhn announced the solution and specific plan of the protocon that can suggest and solve problems in the current blockchain industry. This webinar, where you can see the possibility of the Protocon project, can be seen again through the Block Media YouTube channel.
Myungsan Juhn, CEO of Protocon, participated in the seminar 'Status and Direction of Protocon Investor Protection' of Korea Virtual Asset Investment Association (KVAA)
CEO Juhn of Protocon and  Protocon's partner company, Social Infra Tech, participated in the Korea Virtual Asset Investment Association (KVAA)'s seminar on 'Status and Direction of Protocon' on May 31.
"To protect virtual asset investors, we need to create verification guidelines that reflect executives and employees, retention capabilities, and technology that execute the project," CEO Juhn said, suggesting ways to protect investors.
Click here if you are curious about the article.
Protocon's dApp service "BlockSign" won the Best Technology Award
BlockSign, a dApp service under development by Protocon, won the "Best Technology Award" in the category of "Blockchain Document Certification Service" at the 7th "Korea Best Companies Awards" hosted by MoneyToday at the Korea Press Center in Jung-gu, Seoul on May 18. CEO Myungsan Juhn attended the awards ceremony in person to win the award.
BlockSign provides blockchain-based cloud services that can safely store, manage, and distribute data with applications utilizing ProtoconNet's Mitum blockchain. Currently, a four-stage development roadmap is planned, and the first beta version will be renewed and opened to the public around June.
You can check out the award-winning article on MoneyToday.
A new advisory group joins Protocon
Professor Daewoo Kwon, who is distinguished in the law field of auditing and law, and Auditor Hwoain Choi, who is distinguished in the blockchain field, has joined the new advisory group for the Protocon.
Auditor Hwoain Choi is a blockchain Evangelist and expects to create synergy with protocons based on his expertise in various fields, including serving as a presidential advisor and a blockchain development forum advisor to the Financial Supervisory Service.
Professor Daewoo Kwon served as President of the Korean-German Society for Jurisprudence and former President of the Korean Society of Consumer Studies, and will provide helpful advice for Protocon to develop in the blockchain market.